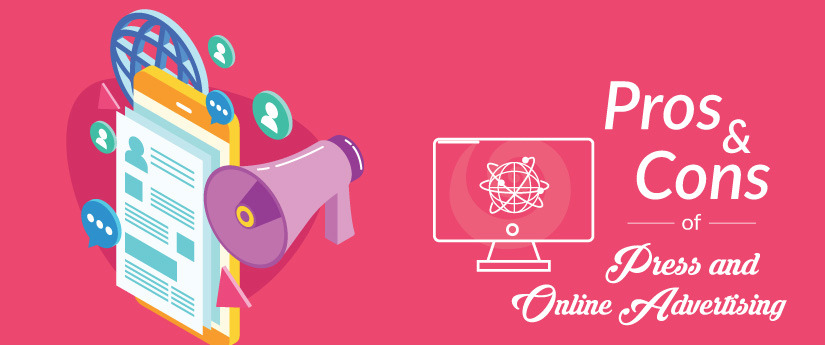 Back in 1994, when the first banner ad was released, no one had thought that online advertising would take the marketing world by storm. It has grown significantly from 2001 all throughout the world.
Online Advertisement in Malaysia is growing at a fast pace as well, companies are opting for internet marketing.
However, that does not mean that print advertisement has lost its charm. It is still considered one of the important advertising platforms for business houses.
Both the advertising platforms are popular among the business houses as both have their benefits as well as shortcomings. A well-known advertising company in Malaysia, LinsAd brings to you the pros and cons of both print as well as online advertising in Malaysia-
Print advertising
Even though print advertising in Malaysia is not as prominent in the advertisement industry as before, it still has its luster. It works wonders for specific industries, especially the e-commerce industry. Here are a few pros and cons of print advertising:
Pros
Targeted audience- Print advertising can very target specific. If you want to target a specific customer base for your business, print advertising can easily do that for you. For example- a specific magazine publication for fashion enthusiasts would be an ideal choice for the promotion if you have a high-end clothing store.
Apart from being specific it also has a definite reach. The results are more tangible than calculated. When marketers indulge in print advertising, there is a definite chance that it would reach their audience, albeit the number is small.
Trusted platform- An effective advertising in print is more likely to influence customer's purchase intent. Print media is still considered a highly trusted advertising platform. The popular the print publication, the better the trust base of your audience.
Placement liberty- As opposed to the limitations of online advertising, print advertising gives the marketers the liberty to design where they would like to place their ads from choosing the sides, a full page or even a half page for their advertisements.
Longevity- Print advertising has a better longevity than online advertising. We do not discard our magazines and newspapers easily, hence they tend to stick along for a long time and the changes in conversion remain good.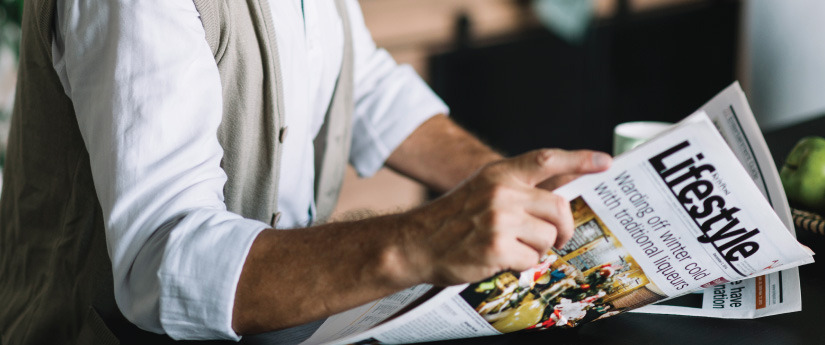 Cons
Limited readership- This can be blamed on the popularity of the internet. Print media is losing its charm as more people have started to switch to the online version to engage in content hence reducing their readership subscription. Due to this, advertisers aren't very keen to engage in print media.
Reducing popularity- When was the last time you bought a magazine issue? Probably not anytime soon. Although they are still in business and are popular, smartphones and the internet are reasons why print advertising isn't as popular as it used to be.
Scheduling is tricky- In case of magazine publications, advertisers have to submit their ads long before the magazines are published due to their varied publishing dates. This gets really tricky for the marketers or advertisers.
Online Advertising
Everybody is on the internet. So why shouldn't you be? Online advertising was a sensation back in 1994, but now it has become a necessity for marketers. Competition is strife so are the opportunities. Here are a few pros and cons to online advertising:
Pros
Important for business- Like we said before if everyone is online, your competitors too. So why shouldn't you be? Online advertising is trending high and is fast becoming the backbone of advertising. Users look for information online, hence it is important to make your presence known whether you have an online store or a brick and mortar store.
Wide audience- The internet has a wide reach so advertising on the internet is capable of exposing you to the whole world. Unlike print advertising which is mostly local, online advertising gives you a wider spectrum to play with.
Variety of tools and methods- Advancements in advertising is nothing new. New tools and interesting methods are always taken up. Online advertising not only helps you to target specifically it also helps to decide the location you want to target. Targeting with the help of geolocation and ad types make it easier for marketers to advertise their brands. Real-time reporting is also a great advantage for online advertisers.
Cost effective- Given the target options and the wide reach, online advertising is far cheaper than print advertising. Hence it is easy on the pockets of the marketers or advertisers when you consider bulk advertisements.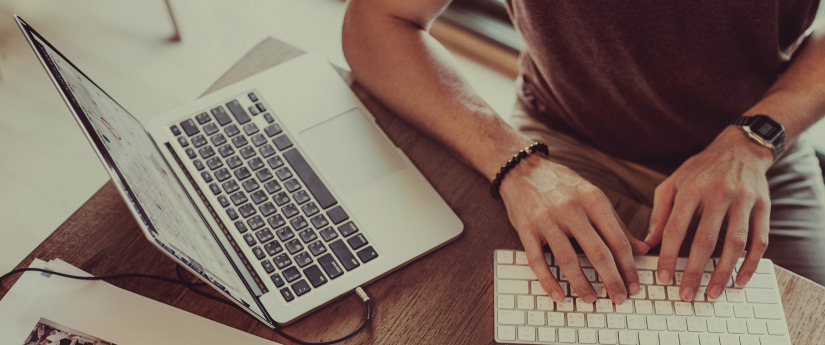 Cons
Crowded network- Since everybody is on the internet it has also become a very crowded platform for advertisers this is a big disadvantage considering the fact that it is very difficult to be noticed. Apart from this, it also becomes mundane for the users to see advertisements all over the internet.
Easy to ignore- There are a lot of tricks which users use like skip ad and remove pop-ups, which help them ignore the ads. This is not a good thing for advertisers because there is nothing they can do about it.
Options cause confusion- There are hordes of websites that give advertisers an opportunity to advertise where branded business. Thus it becomes very difficult for advertisers to choose which platform they want to advertise on. It is also troublesome to understand what is working for them and what isn't. This sometimes leads to confusion or panic.
In conclusion, both forms of advertising, print and online are good and have their pros and cons, however, one should not rely on just a single form of advertising.
The best practices to use a combination of both advertisement types. This would help the marketers to capitalize on the investment and get the best out of the advertisements which are considered healthy for any business.
Visit our website to know more about the popular advertising agency in Malaysia.
[Also read our other blogs here]