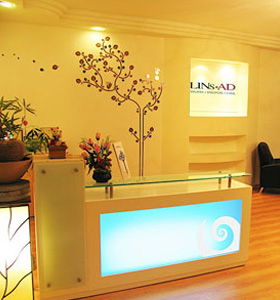 LIN
S

.AD = Looking Inwards N' Strategizing

You now know how our name came to be. But our philosophy and commitment to creative and indeed, all-round excellence aren't just defined by a mere abbreviation.

Every alphabet that forms "LINs" defines how we serve you, our esteemed clients. "Looking Inwards" allows us to adopt a 360º approach in understanding what our clients want. "N" this allows us to then engage in effective "Strategizing", to provide our clients with results that meet and even exceed their expectations!

"Advertising moves the world. We move advertising." That's the LINs.AD philosophy that drives our organization, 24/7.
LINs Advertising & Marketing Sdn Bhd (199601033075 (405427-K))