Have you ever realized how you are able to instantly identify a business organization by looking at its logo, even if its name is not a part of the logo? Perhaps one can correctly guess the nature of the business by looking at the logo for the first time, even if they have never heard of the business before. Symbols can be considered as a succinct and efficient way of communicating information about your business organization to its targeted and potential customer base. A logo is an important part of the company's brand and makes a significant impact on a company's public perception and the overall brand image. In fact, it can be said that a logo is one of the most important branding investments a business organization can make. In simple layman terms, logos can be considered as the face of the business organization.
Logo design can be considered as quite a major and important niche of graphic design. In spite of the fact that logo designing is led by graphic design trends, logo design trends are usually more stable and they do not change as much from year to year. The main reason for it is that a logo's life tends to last long – sometimes up to a decade, sometimes even more till the business organization decides to redesign. Despite that, designers have to create logos that look modern and chic according to the latest trends as stated by LinsAd, the best SEO Agency in Malaysia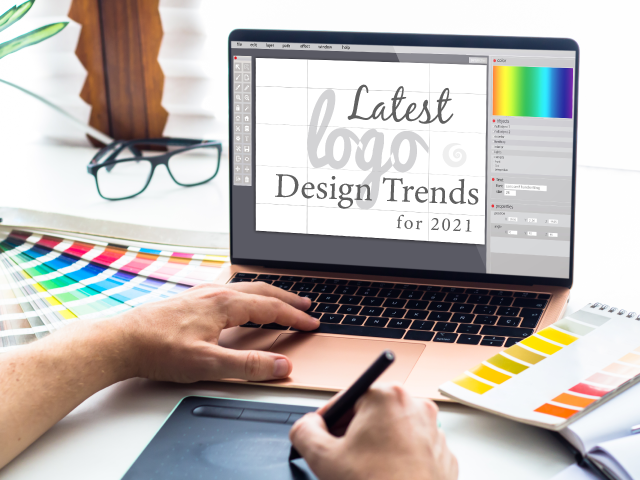 In today's article, we will go through contemporary logo design and identify a few logo designs trends for the year 2021. So read on-
Motion Black-And-White Logos
The classic combination of motion black-and-white logos will never go out of style. They are classy, simple, do not distract, and go with almost every design. In the majority of cases, designers create colour and a black-and-white version of the same logo. But sometimes, the black-and-white version speaks so loudly that a colour version is not even necessary.
Few examples of the brands using the impressive motion black-and-white logos may include Blackpill apps, AngryBunz, Cosmic Molecule, blinkbox, and many more
Motion Effect Logos
If you are a part of a marketing-savvy business organization then you must be probably aware of the importance of videos as a part of the marketing strategy. One can spice up the various promotional videos of the business organization with the help of motion effect logos.
Motion effect logos tend to provide a better chance for the business organization to connect with its targeted and potential audience group at an emotional level. This, in turn, helps the business organization to convey the overall story behind the brand in a much better way. The overall use of colour, sound, and motion effects in the logos convey the true vibes of your brand or business organization instantly thereby increasing the overall brand recall value.
Example of business organizations using Motion effect logos may include Hound Studio, Giant Owl Productions, Captain Paris, and much more
Meaningful Letter Logos
Logos usually tend to carry hidden or not so hidden meaning at times in their overall designs. Whether to depict the most important values of the brand or the activity of the brand itself, designers are using different techniques to make the logo "speak" and keep it simple at the same time. Quite popular for the purpose is using negative space techniques and special symbols replacing the part of the letters. This is known as Meaningful Letter Logos:
Few examples of business organizations using Meaningful Letter Logos may include Discover, Sliced, Energy, Skate, and much more.
Gradient Logos
Gradients in logo design have become trendy in the year 2020. Gradients allow graphic designers to turn a simple logo into a much more complex visual interpretation. The seamless transitions from one colour to another or different shades of the same colour make the logo much more dynamic and mesmerizing. This, in turn, helps in grabbing more eyeballs for the business organization thereby increasing the brand value.
Few examples of business organizations using gradients logo may include the Market port, Aerolite, Build Stuff, and much more.
Line Logos
Line Logos can be considered as the perfect example of minimalistic logos that are made up of geometric shapes that will always remain in the trend. They are a compound element of every basic shape. In terms of logo design 2020, line-based logos tend to convey freedom, openness, simplicity, and energy. Whether forming an actual shape or carrying a hidden message, whether thick or thin, graphic designers tend to play with lines in order to create breath taking minimalist logos. In order to make them more memorable, graphic designer tends to use a specific colour code or color scheme in addition to the black-and-white version.
Few examples of business organizations using Line Logos may include The Dunluce, Tea House, Gymondo, Sunday for Dogs, and much more.
Minimal Logos
Minimalistic logos are said to be unique and high in demand. The design is simple, iconic and you'd be hard-pressed to find someone that doesn't know what it stands for. The logo is the company. In today's digital age the majority of business organizations are said to be ditching the outdated logos for fresher minimalist designs. Minimalist logos are found in every industry and fit any type of brand identity in the competitive market scenario.
Few examples of business organizations using Minimal Logos may include Homelogic, Madison jewelry, Clayton Coffee and Tea, The Harrison Apartments, and much more.
Geometric Letters Logos
One of the most important reasons why Geometry is used in the logo design is because of the symbolism or meaning which it gives to the logo and the overall brand. Each Geometric shape and letter have its own worth and meaning depending on shape and style as stated by LinsAd, the best SEO Agency in Malaysia.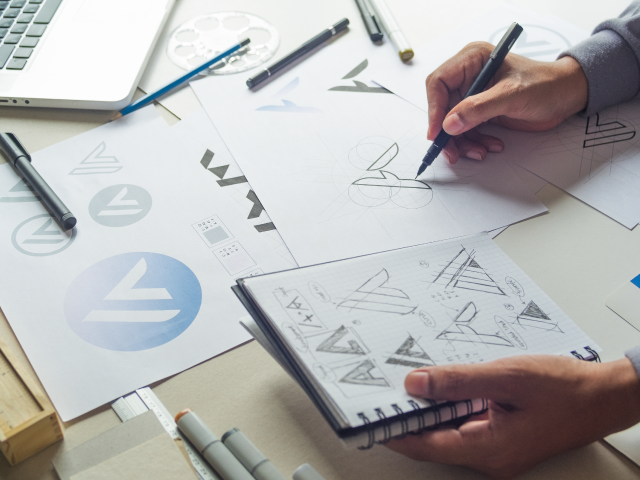 Few examples of business organizations using Geometric Letters Logo may include Spook, ABCD, Quick, Anthony, and many more.
Single Image Logos
Single Image Logo design can be considered as a type of Minimalistic logo that is trendy and high in demand for 2020. Single Image Logos in simple layman terms refer to the image that comes to mind when you think "logo". Say, for example, the iconic Apple logo, the Twitter bird, the Target bullseye. Each of these companies' logos is so emblematic, and each brand is so established, that the mark alone is instantly recognizable. A true brand mark is only an image. Because of this, it can be a tricky logo type for new companies, or those without strong brand recognition in the market, to use.
Custom type Logo
Logotypes in the year 2020 will tell so much one does not even need an image! Custom-made fonts especially designed for custom type logos have always tended to be the top choice of designers and businesses. Custom type logo either depicting the word itself literally or "speaking" to the targeted or potential customers with a hidden meaning.
LinsAd is the best SEO Agency Malaysia. With well-qualified and well-coordinated team members, LinsAd helps you to find an effective digital marketing solution for your business organization. Visit the official website for more information.