Introduction of the internet has changed the course of life. The lifestyle, work culture, business, communication, treatment, and education are entirely influenced and benefited by the internet. This speed up the advancement, accuracy, convenience and reduces the errors. A single click helps to change lives. People can get anything by clicking that. Now a day, the increased use of portable and smart devices made internet access easier than before.
Introduction of e-commerce makes shopping experiences far better than before. People need to face no hassle by visiting shops for purchasing. E-commerce websites offer a wide showcasing of product and services with competitive prices and easy delivery to the user. The user's review helps to make the right decision while purchasing. Shopping through e-commerce platforms helps to reduce time consumption significantly. On the other hand, this helps to increase the shopping attitudes of customers.
Collection of a wide product range and easy accessibility of numbers of brands with lucrative pricing increase the customer conversion rate. Sometimes people just scroll down the e-commerce sites and if they find a beneficial deal or offer, without requirement they close the deal. Anyone can run their business through online shipping platform. They can showcase the products and services to a large audience and can enjoy more profits than expected. E-commerce helps both business owners and customers. This creates a revolution in the world of business
The amazing benefits for the business are stated below
Global market access
E-commerce is an online business platform where the products and services are exchanged in terms of money. This online platform provides worldwide accessibility to a business. From any part of the globe, people can buy or sell products and services. No time zone and no geographical area cannot limit the e-commerce business platform. These online platforms are open 24*7, that is why anyone from anyone can access the e-commerce websites.
Influence the conversion rate
As e-commerce stores are open 24*7, people can make shopping according to their convenience. Wide collection of various products and services and different popular brands are available on the same e-commerce platform. Different offers on the product and attractive pricing influence the buying decision. These factors help to convert a visitor into a customer. The buying decision of the customers is also catalyzed by the showcasing of the products, attractive pricing, offers and user's review. Thus, the conversion rate curve goes higher in online purchasing. That is a huge benefit for the business owner.
Low risk
As e-commerce business considers lesser workforce, the risk level is lower. The possibility of product damage, rouge workers and shoplifting are minimal while the profitability level is significantly higher in online business.
Cheaper
Running an online business is cheaper than the traditional course of business. The business owner can be benefitted with no renal expenses, no utility bills, low overhead costs and nob costs for security. Moreover, e-commerce websites provide scope to the business to enjoy a higher level of profitability from competitive product pricing.
Brand recognition
A new brand can easily be recognized through e-commerce platforms. The existing brands could earn more popularity through online channels. Brand recognition and popularity are the two major consideration for running a business successfully.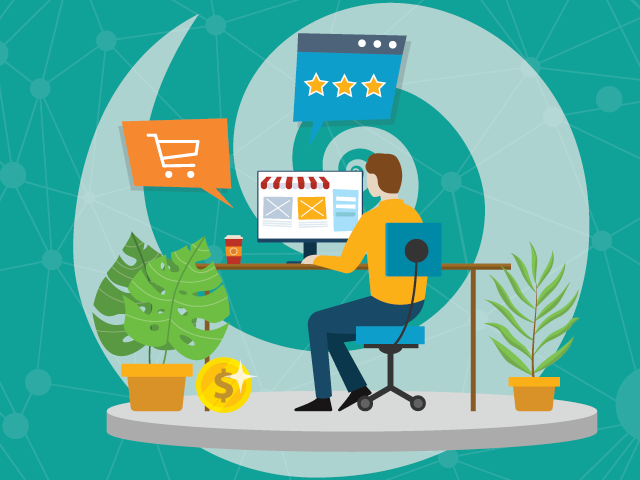 The disadvantages of e-commerce websites are stated below
The disadvantages are broadly categorized under two heads. They are technical and non-technical disadvantages.
Technical disadvantages:
The e-commerce websites could lack in reliability, standard and system security.
Sometimes network bandwidth of different countries might create problems for accessing the e-commerce websites.
Integration of e-commerce software with the existing database might create problems for the smooth running of the website.
Another important problem is the compatibility issue between software and hardware. Sometimes few devices found incompatible for the e-commerce software.
Non-Technical disadvantages:
Sometimes users become resistant to make online shopping. They became scared as the seller are unknown to them and they cannot examine the product before purchasing.
The initial cost for e-commerce website designing is a bit higher.
Online transactions or payments are always associated with significant risks.
Sometimes delivered products are varying from online showcased products. That makes the customers unsatisfied and trust factor goes down by such experiences.
Lins Ad provides a holistic solution for e-commerce website in Malaysia. They understand their customer's requirements and based on that they create e-commerce websites to optimize business performance. They offer almost flawless and well-equipped e-commerce websites. For further updates, please visit the official website of LinsAd.