Facebook finally releases their much awaited "Reactions" feature which allows users to do more than just 'like'. Let's face it.. one button just wasn't enough.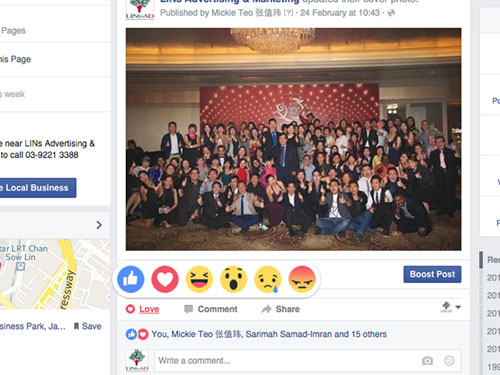 5 New Facebook Reaction Buttons
Despite speculations among Internet users that a dislike button was coming, the Reactions do not include it. You can, however, use any of the five new emojis: "Love", "Haha", "Wow", "Sad" and "Angry", allowing users a total of 6 ways to express themselves.

How to Use Facebook Reactions
The new Reactions are not always visible. Users have to open them through the usual "Like" button.
Desktop: Hover over the normal "Like" button and the options pop out.
Mobile: Long-press/hold down on the "Like" button to reveal all Reactions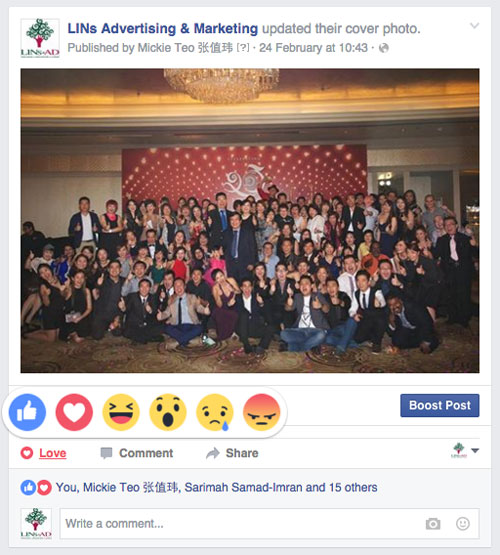 Uses for Facebook Reactions
Each Reaction is recorded separately so you can see how many people reacted what way to your post. Brands and Facebook Pages can use this data to enhance their future posts.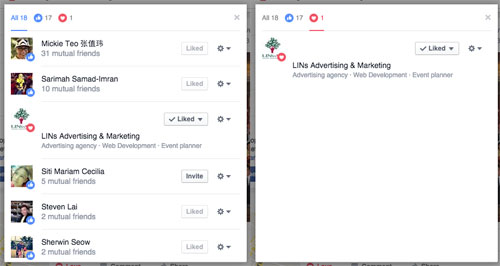 The new set also allows Facebook users to show their responses where giving a "Like" just wasn't appropriate - sad stories, war, loss of a loved one, etc.
Are these 6 emojis sufficient? What other Reactions would you want?